Miyo-otôtemihtohiwew otatoskew
The Blue Quills Social Work Diploma program is designed to prepare students for generalist social work practice, committed to addressing issues of social justice and oppression, and founded on Indigenous knowledge and practice. Students examine both Indigenous and Western paradigms, explore the environments that have shaped their own development, and identify helping and healing practices that flow from both world views.
Through this intensive two-year program, students develop both personally and professionally and integrate the knowledge, skills, attitudes and judgment necessary to be effective social workers in a variety of settings such as child protection, family services, addictions, community development, community development, justice, schools, hospitals and more.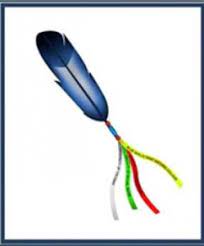 The Blue Quills Diploma program provides a unique model that addresses:
The Indigenous world-view
Relationships with all things
Effects of colonization (and resulting lateral violence)
De-colonizing the mind and developing anti-oppressive practice
Traditional and cultural knowledge towards strong self-identity
This program is built upon the themes: study of self, self in helping relationships, self as change agent and self as leader. The structure of the program is iterative rather than linear – it progresses in a spiral that adds a little with each thematic repetition rather than building lockstep. The outcomes of this process are social workers intimately connected with the issues of community, vested with vision, grounded in knowledge of themselves, and equipped with the resources required for social action and advocacy.
Transferability:
The UnBQ Social Work Diploma meets all provincial standards and licensing requirements. Our graduates are eligible for registration as social workers with the Alberta College of Social Workers and are able to transfer into BSW degree programs within Alberta.
Admission Requirements:
English 30 or assessed equivalency
Three letters of reference
Personal written statement
Employment/work history
Relevant human service work or volunteer experience
Criminal Record Check

*

(voluntary)
Child Welfare Prior Involvement Check

*

(required at time of practicum)
*These are not used to de-select individuals from their interest in social work education but to identify individuals who have these histories, to explore life changes since these events were documented, and to encourage an applicant's commitment to seek pardon on criminal records or to resolve matters arising out of prior child welfare involvement. Students need to be aware that these may also limit practicum placement and employment opportunities in the field of social work if not addressed.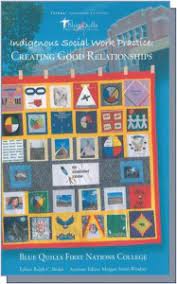 Diploma of Social Work Course List
To apply:
BQ Application Form (Fillable)
To use the fillable application form please click on the link, fill in the form and email to registrar@bluequills.ca
DOSW Application Package (Fillable)
To use the fillable application package form please click on the link, fill in the form and email to registrar@bluequills.ca